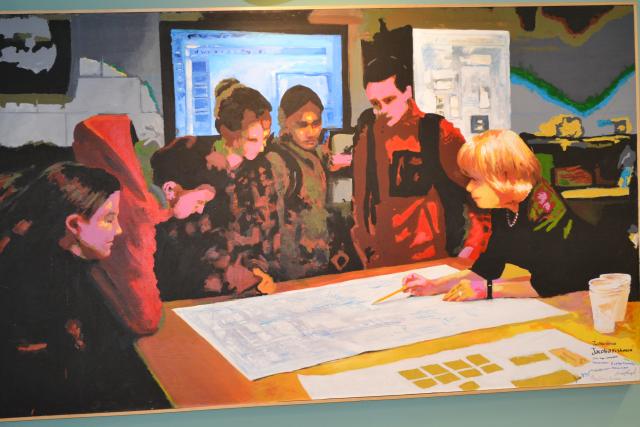 Welcome from Our Head of School
"The Lab School is a place where kids forget they're in school and get on with the love of learning."
— Head of School Katherine Schantz
Families, Friends, and Prospective Families,
A parent recently told me about changes in her son — and their whole family — after being at Lab. She was almost in tears, as was I, when she said, "Our son is a different child than he was when he came to this school three years ago. Much of that is because of his amazing teachers and advocates who have worked tirelessly to unlock the brilliance within this jewel of a boy." I see these transformations daily here at Lab, and it's gratifying to know that our program is helping so many kids who thought their learning differences were dooming and their parents who wondered if their kids would find any happiness or success in the world.
School Founder Sally Smith created an incredible and inspired school, the foundation of which is much the same. However, as the research on the brain expands and the world of technology continues to explode, we continue to reassess and reaffirm the inner workings of our core values so we can answer mothers like the one mentioned above who wonders "how we do what we do."
In a nutshell, our core values include:
Student experience and hands-on learning as the primary driver
Arts-based learning as our formative pathway for students across all academic subjects
Positive psychology as the critical mindset
Technology as transformative tools to mastery
Expert teachers and specialists as the translators for students finding pathways for success.
Our students learn differently and that means that some skills like reading and spelling are harder to acquire. You may worry that this puts them at a disadvantage. I, on the other hand, believe that learning differently can be an advantage. My greatest joy is seeing each student's advantages flourish into highly valued strengths with the help of Lab's extraordinary education.
Katherine Schantz
Head of School