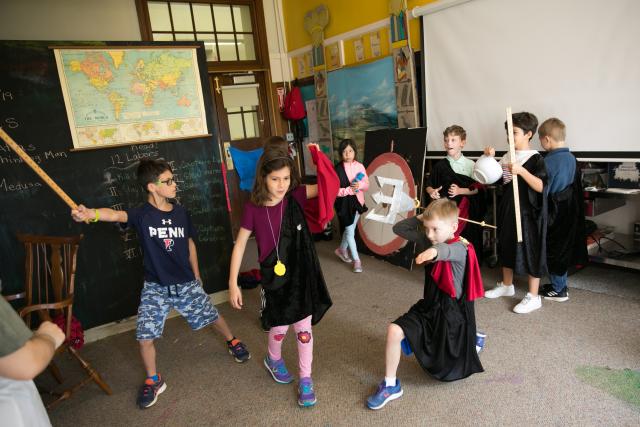 Financial Aid
The Lab School recognizes the effort and financial commitment involved in enrolling a child at Lab. Currently, Lab's financial aid budget continues to evolve. We will strive to increase the amount of financial aid we have to award.
Families apply for financial aid using Independent School Management's Financial Aid for School Tuition program. ISM's FAST does not decide whether financial assistance will be given or how much to give; rather FAST provides a need-based financial aid analysis service. Based on this analysis, FAST will recommend a financial aid award and a family contribution amount. Lab may make a financial aid award to a family which may be more or less than the FAST recommendation based upon the needs of The Lab School.
The process of applying for financial aid is kept separate from the admissions process.
All information from FAST is kept confidential. Applications are reviewed and awards are made by the Financial Aid Committee.
The Lab School offers limited financial aid and while it is not possible to meet all requests, the School makes every effort to assist as many families as possible.
For any questions about any required information on the application or with any technical difficulties, please visit their help desk, contact help@ismfast.com or call 1-877-326-FAST.
The FAST application is available only electronically and must be completed online. Deadline for submitting a complete application is February 7, 2020. There is a $43.00 fee to process this application (payable to FAST).
Families who are applying for financial aid and admissions for the 2020-21 school year must have a completed admissions application file by January 15, 2020 to receive a financial aid decision the week of March 9, 2020. Typically, all of Lab's financial aid awards are allocated in March for the following school year.
2019 Taxes (federal and state)

Please note that any award will not be finalized until a family's 2019 taxes have been received and verified by FAST.
While all families can apply for financial aid for the 2020-2021 school year, priority is given to returning students.
| | |
| --- | --- |
| December 1, 2019 | Financial aid applications can begin to be submitted for 2020-2021 |
| January 15, 2020 | New families who are applying for financial aid and admissions for the 2020-21 school year must have a completed admissions application file by January 15, 2020 |
| February 7, 2020 | Deadline for submitting a complete financial aid application to FAST |
| Week of March 9, 2020 | Families receive notification from the Financial Aid Committee (conditional awards only until 2019 taxes have been received and verified by FAST.) |
| March 31, 2020 | Deadline for submitting complete 2019 tax information to FAST |