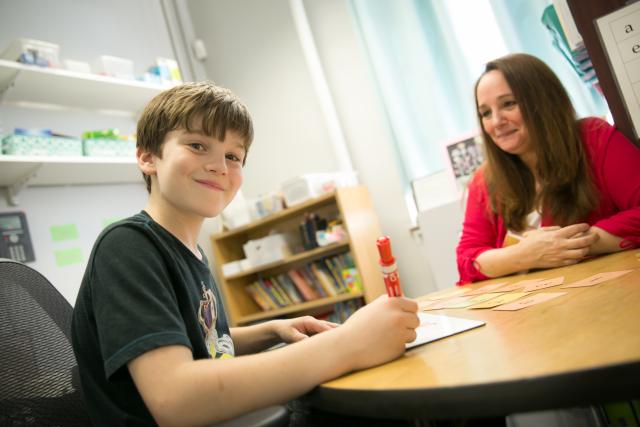 Student Support
Student success relies on many factors: academic, social, emotional. We're dedicated to understanding each student's needs so that they become confident and engaged learners.
In many classrooms, teachers are partnered with occupational and/or speech language therapists to develop activities that open students' minds and activate their senses. There is a social worker in each division and a nurse on each campus. A team of educators, clinicians, and administrators meet weekly to discuss students' progress and plans for going forward.
Clinical services are integrated into our classroom and curriculum, and also available on an individual basis. Our on-campus professionals include:
Speech-language pathologists
Occupational therapists
Social workers
Psychologists
Additionally, our Related Services staff offer a range of diagnostic and clinical services for Lab students as well as the greater community.