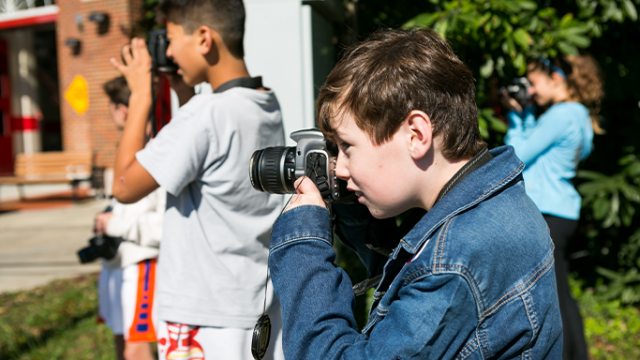 Tuition and Fees
We know. Tuition at The Lab School is expensive. Our intensive, research-based curriculum is driven by a staff with a high level of expertise. And finding the right school where your child can feel happy, confident, and empowered as a successful learner is an investment in their present — and future.
"At The Lab School, you are no longer that kid — the one who struggles to read, or who has issues with spelling. In many ways, you're like everyone else. You can succeed at Lab. Believing in yourself — that you have the ability to go beyond what others expect of you — is the most important factor of success. Lab helped me do this, and it has changed my life."
— Lab School Senior
For most students, attending The Lab School of Washington is a special opportunity that allows them to learn in an environment customized to their needs, grow academically, socially, and emotionally, and experience success — often for the first time. Students who attend Lab say that within even a day or two they start to see a positive change in their attitude towards school.
We realize that sending your child to Lab is a significant investment. We're here to help.