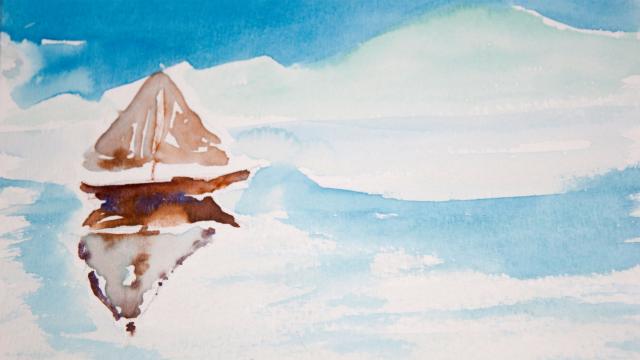 Arts Education
Lab students use art to train their brains.
At Lab, unlike any other school in the country, the arts are not electives; students take one or two classes in the arts every day. Art has been found to be a pathway to deeper learning as it engages the child's procedural memory, strengthens attention and stamina, deepens perspective and empathy, and allows learning to truly "stick."
Math, engineering, science, language arts, set design … all academic subjects can be taught through the arts, which in turn helps students problem solve and think analytically — crucial life skills.
 
Arts and Cognitive Science
Children with learning differences can — and do — excel academically. Lab knows that one key to unlocking their ability to learn is approaching academics through the arts.
The Lab School is a pioneer when it comes to integrating arts and academics. In consultation with some of the country's top researchers in the field of neuropsychology, Lab teaches its students based on cognitive science.
Through arts-centered learning, students use their own unique view of the world to arrive at unique solutions.
At the Elementary and Intermediate levels, the arts are central to our Academic Club experience. As students progress through Junior High and High School, they select from a wide variety of performing and visual arts so that they are prepared to integrate the arts into assignments in all courses. In High School, students can elect to participate in an arts concentration track.
"I love learning about the neurological underpinnings for how we teach at Lab. We've had to fight for the arts to have a place in education for so long and the research around the arts and the brain gives me hope that one day all schools will look like Lab and all types of learners and thinkers will be appreciated in schools and society."
—    Intermediate Teaching Artist and Academic Clubs Teacher Liora Valero