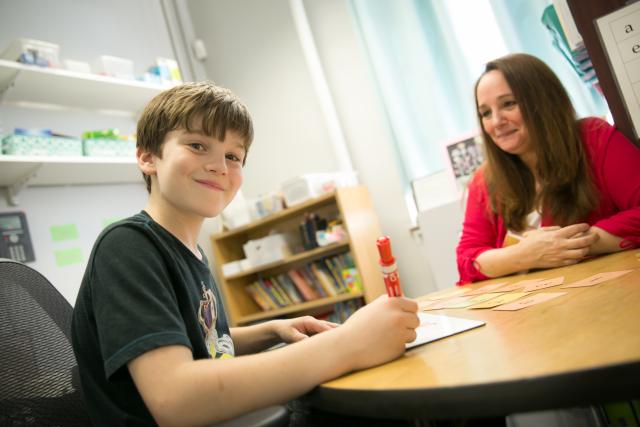 Expert Services
Student success relies on many factors: academic, emotional, language, motor, sensory and social. We're dedicated to understanding each student's needs so that they become confident and engaged learners.
Lab clinicians provide therapy and evaluations for children, adolescents, and young adults through The Reservoir Group at The Lab School of Washington. Access three disciplines in one place – Occupational Therapy, Psychology & Wellness, and Speech, Language & Literacy.
The Reservoir Group clinicians have specialized school-based expertise, which means
we know strategies that work for classrooms, playgrounds, sports fields, and theaters.
we work collaboratively with school administrators, teachers, and other members of your school-based team.
we help families prioritize and schedule services that will have maximum functional impact at school and home.