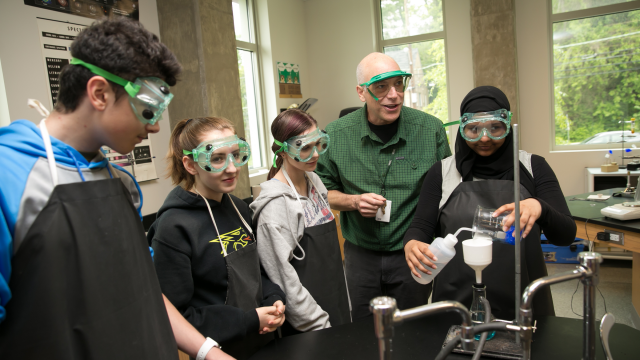 Students build on their strengths and passions, embrace leadership opportunities, and develop strategies to tackle what's challenging.
Through a unique arts-centered curriculum, the Upper School offers engaging courses that build the academic skills needed for college and career success, while simultaneously promoting organization, study, and test-taking skills.
The Lab School's program is guided by the principles put forth by John Dewey who promoted a progressive education based on a variety of authentic learning experiences that engage the natural curiosity of students.
We want our students to:
be problem solvers, collaborators, and creative thinkers.
be self-aware and self-directed, take risks, confront challenges, and stretch themselves.
know that we'll be there to support them.
discover their strengths and passions and develop strategies to tackle what's challenging.
"Having ADHD is awesome, actually. Everyone else is looking at the world through a tiny straw, but people like me who have ADHD see the whole picture."
— Lab School Student
A Day in the Life of Upper School Students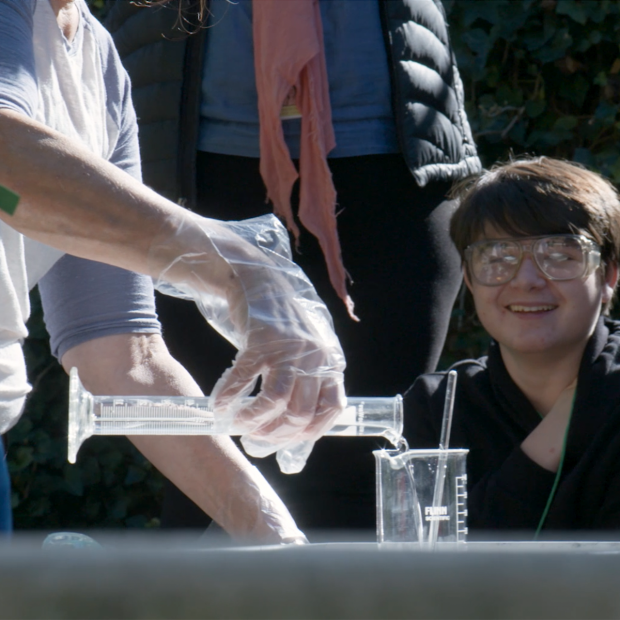 Life Science
Students headed to the wetlands to conduct an experiment on the carbon cycle.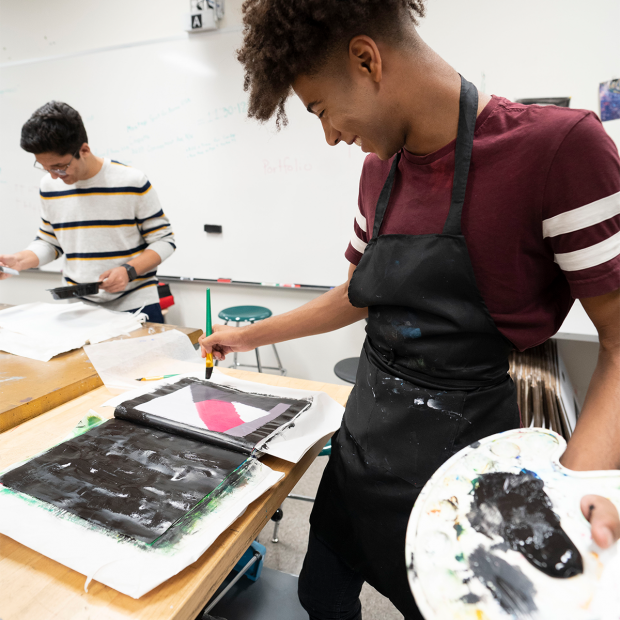 Paper and Beyond
Students learn about papermaking, printmaking, and bookbinding including different printing methods such as marbling and relief printing.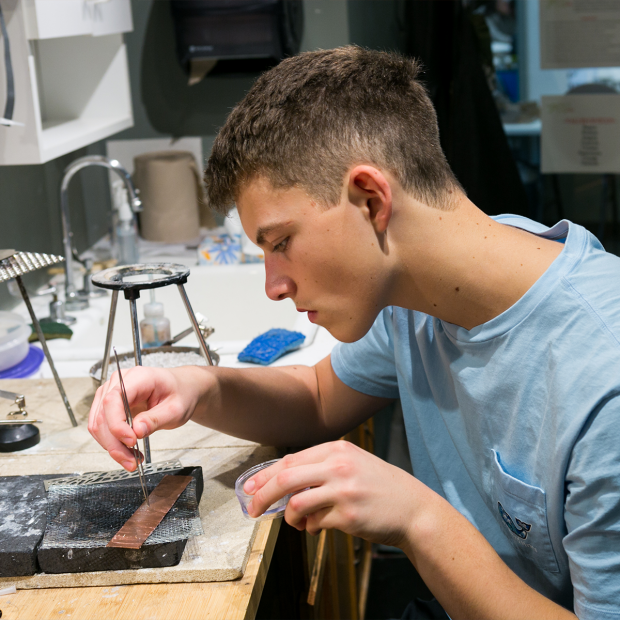 Jewelry Making and Metal Smithing
"This class is a good example of learning to make something that is both aesthetic and functional, and it also offers the students solid experience in a makerspace." - Teaching Artist Rebecca Alberts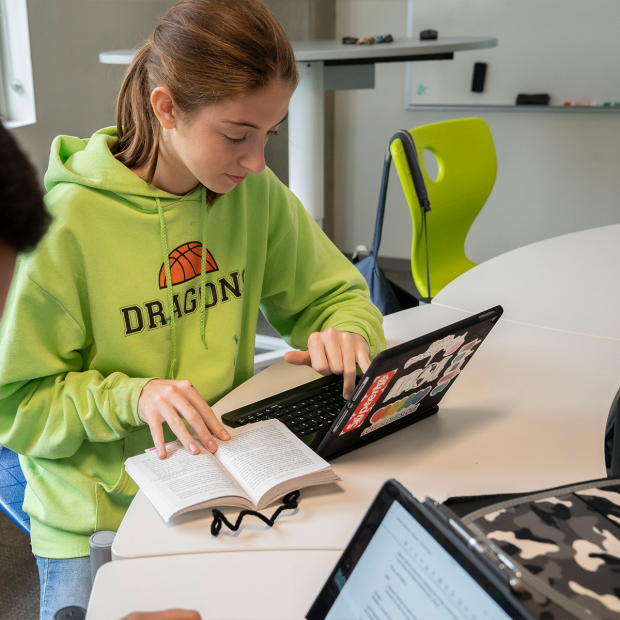 English
In Mr. Wetsell's class, students explore novels with dystopian themes. 

Our arts complex allows students to stoke their imaginations.
Lab students travel across the country and world to learn and experience new cultures.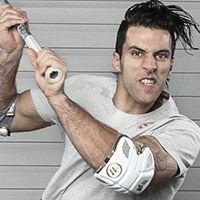 Paul Rabil
Professional Lacrosse Player, Atlas Lacrosse Club
The Lab School hosts lacrosse star Paul Rabil during a pep rally full of fun and inspiration.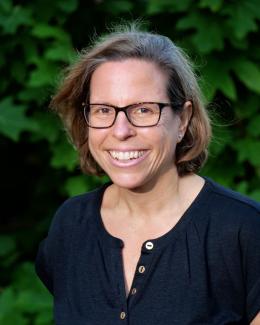 Audra Krupp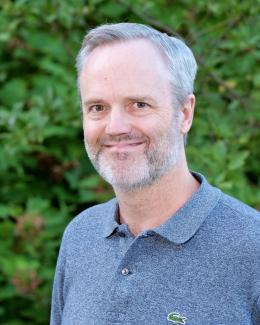 Chris Lanier
Associate Head of Upper School
Freshman Seminar Teacher
Contact Information For:
Prospective Students and Families

Contact Information For:
Current Students and Families


Chris Lanier
Associate Head of Upper School
Freshman Seminar Teacher