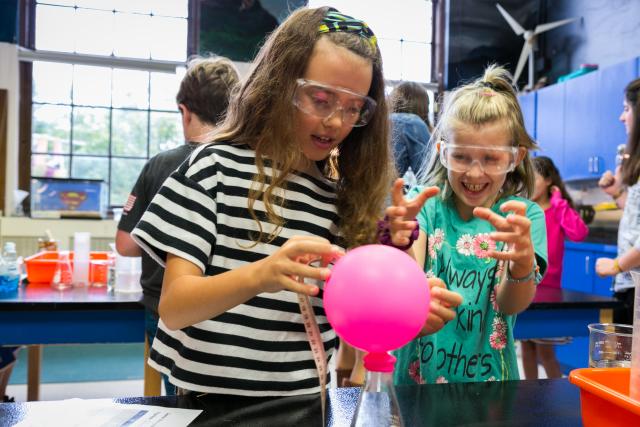 Teaching Methodology
When our students learn how their brains work and begin to understand the ways they learn best, they become deeply involved in their education, willing to take risks, moving beyond their mistakes, and growing into life-long learners.
Lab students are curious, tenacious, and creative; they are question-askers and self-advocates. As people who see the world differently, their perspectives and solutions are unique and innovative. And because of our inclusive community where being kind and open-minded is the default, our students are engaged and compassionate members of a global society.
At Lab, we teach differently
We have a different set of guiding tenets tailored for our population:
Student experience and hands-on learning as the primary driver
Arts-centered learning as a pathway for students across all academic subjects
Positive psychology as the critical mindset
Technology as transformative tools for mastery
Expert teachers and specialists as the translators for students finding pathways for success
Read more about our guiding tenets  
Because of the way we teach, our students understand their capacity for creative problem-solving. They learn that it is okay to fail and then try again until they find a solution. In fact, failing is important in order to develop tenacity, resilience, and creative thinking — qualities our students embody. They learn that there is never just one path to a solution; they are encouraged to use their creativity, curiosity, and burgeoning knowledge to find new answers to their questions. These are skills they will bring to college and beyond.
Being at a Lab — a school specifically designed for individuals with learning differences — benefits our students in many ways. They gain and develop:
Peace of mind
Courage in academic settings
Restoration of life-long dreams and aspirations
Tools of thinking
Opportunities to match their potential
During their time at Lab and through many age-appropriate projects, our students learn to consider different viewpoints, and perspective-taking becomes second nature — crucial skills in our rapidly changing world.