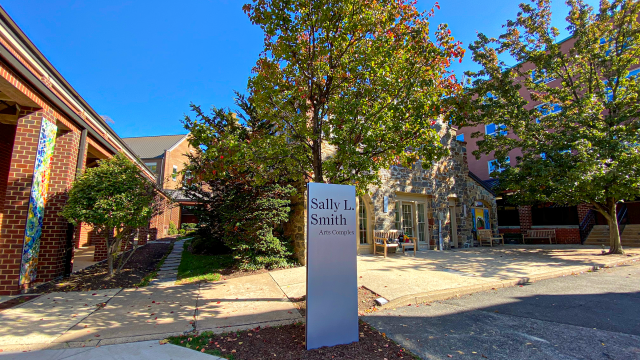 Lab Board Selects New Head of School
October 29, 2019
 
Dear Lab Community,
 
I am delighted to announce the appointment of Kim Wargo to be The Lab School's next Head of School beginning July 1, 2020. 
 
With a protective eye on Lab's founding mission, vision, and strategic priorities, and aided by the Search Committee's unanimous recommendation and feedback from Lab faculty, parents, and students, the Board of Trustees, at its October 24 meeting, unanimously approved Kim's appointment to be Lab's third Head.
 
Kim has over 20 years of experience in education, beginning her career as a teacher and serving as Head of School at two highly regarded independent schools, Katherine Delmar Burke School in San Francisco and Hockaday School in Dallas. She is currently the Associate Head of School at the Isidore Newman School in New Orleans, a co-educational day school that serves approximately 1200 students from pre-school through 12th grade (see Kim's full resume below). Please join the Board and me in welcoming Kim to the Lab community.  
 
From There to Here
 
The Head Search Committee, comprised of current parents, alumni parents, Board members, faculty, and administrative staff, undertook its thoughtful and deliberative work a year ago. In consultation with a highly respected firm that conducted a national search, the Lab community began the process — through focus groups and surveys — to develop the list of qualities preferred in our next Head of School; a list that served as a standard against which all applicants were considered.
 
The Search Committee interviewed each semi-finalist in person, spent countless hours researching and checking references, and selected finalist candidates who would visit the school to meet with various Lab constituencies. In its final phase of work, the Search Committee observed the candidates during their visits, received and reviewed feedback from the school community, and continued to speak with additional candidate references to ensure a complete and intentional consideration.
 
Through this process, Kim emerged as a clear standout in the critical areas of leadership, experience, vision and communication skills. The Search Committee found that Kim conveys an enthusiasm and passion for teaching and learning and is committed to education and all aspects of school life.
 
The Difference is Extraordinary
 
Kim's references were uniformly glowing. "I have encountered only a small number of school leaders as talented, inspirational, motivated, and effective as Kim," wrote a current colleague.
 
Kim credits her early teaching experience in an LD school and personal experience with her own daughter as shaping her to be "a passionate advocate for students with learning differences." She says,
"In each of my leadership roles, I have worked to expand the school's commitment to meeting the needs of students with learning differences... I seek to be a part of a community that values diversity in all its forms in order to create an inclusive environment where students are known and appreciated."

Transitions
 
In the coming months, we will welcome Kim to the Lab community and introduce her to its various constituencies. We are in the process of establishing a transition committee, headed by Director of Admissions, Dr. Robert Lane, and developing a transition plan that will include numerous opportunities for interested community members to meet Kim, learn more about her, and help her get to know Lab.
 
I want to thank all of you who participated in this search process through attending meetings, responding to surveys, and providing thoughtful feedback. We value and appreciate everyone's contributions.
 
I am indebted to the Search Committee members for their hard work and dedication to this process, and, in particular, to its co-chairs, John Jonas and Linda Fisher, each of whom is a Board member and alumni parent, and whose tireless efforts brought us to this exciting moment.
 
We are thrilled to welcome Kim Wargo to the Lab community and look forward to her stewardship as an extraordinary leader who is committed to Lab's mission and to ensuring that Lab maintains its place as the top institution for students with learning differences.
 
Sincerely,

William J. Tennis
Chair, Board of Trustees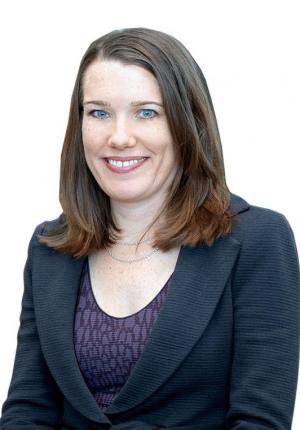 | | |
| --- | --- |
| John Jonas, Co-Chair |           Trustee and Alumni Parent |
| Linda Fisher, Co-Chair |           Trustee and Alumni Parent |
| Mac Bernstein |           Trustee and Alumni Parent |
| Katie Douglas |           Associate Head of Intermediate Division |
| Susan Hutton |           Trustee and Alumni Parent |
| Bob Lane |           Director of Admissions |
| Regan Ruiz |           Current Lab Parent and PALS officer |
| Yvette Shepard |           Director of Diversity, Equity, and Inclusivity |
| Jennifer Sherman |           High School Faculty, English |
| Dave Sohier |           Trustee and Current Lab Parent |
| Lori Soto |           Trustee and Current Lab Parent |
| Bill Tennis, Ex Officio |           Board Chair and Alumni Parent |
Letter from search committee co-chairs to the Lab Community
October 22, 2019  (view)
Letter from search committee co-chairs to the Lab Community
August 9, 2019  (view)
Letter from search committee co-chairs to the Lab Community
May 30, 2019  (view)
Climate Audit conducted by Triangle Associates of Lab parents, faculty and staff, and trustees
January 23, 2019
Survey conducted of parents scheduled to attend parent focus groups, which were cancelled due to snow.
January 17, 2019
Letter from search committee co-chairs to the Lab community
December 20, 2018  (view)
Announcement from the Chair of the Board of Trustees and the Head of School
November 16, 2018  (view)
Letter from transition committee chair to the Lab Community
January 7, 2020  (view)
| | |
| --- | --- |
| Noel Bicknell | Head of Academic Clubs | Academic Club Teacher |
| Marty Cathcart | Director of Institutional Advancement |
| Linda Fisher | Board Member |
| Katrina Holliday  | Current Parent and PALS President |
| Diana Meltzer | Associate Head of School |
| Amy Oswalt | Head of Elementary |
| Amanda Palmer | Elementary Homeroom Co-Teacher |
| Regan Ruiz | Current Parent and PALS Officer |
| Amal Saade | Teaching Artist - Performing Arts |
| Katherine Schantz | Head of School |
| Jewell Watson-Hellkamp | History Teacher |
| Melissa Wood | Director of Speech-Language and Literacy Services |