All Things High School
It might feel like the winter doldrums are at their peak, but in the High School there is a lot of learning and light.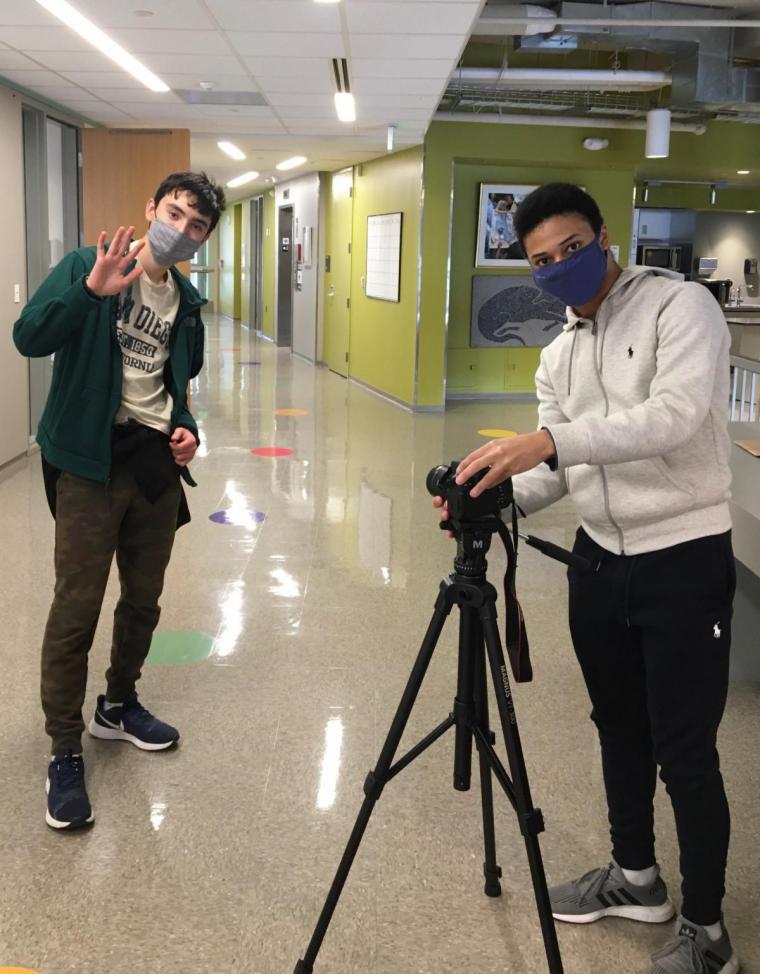 The High School has been focused on curriculum, culture, creativity, and celebrations! Spanish IV students in Ms. McAvoy's class have continued their
reading of La Guerra Sucia, Digital Filmmaking students in Mr. Irvine's class have been shooting scenes for their films, and Freshmen in Ms. Brazier's and Ms. Jacob's English classes began their study of the Holocaust and their reading of Night. And, High School Social Worker Ms. Ritacco has been dropping in to classes to connect with the students!
This past week, Sophomores and their parents met with Mr. Edmonds to learn about the junior-year internship program -- the purpose and goals of the program, what it looks like in a typical school year, and how we've been able to capitalize on this unique year with virtual mentors from across the country.
This year is also affording the students time to prepare for the ACT and, in Quarter 4, to focus on financial literacy.
In advance of a recent Community Meeting, a group of Juniors collaborated with High School faculty and staff to prepare a presentation that not only deepened understanding of the history behind Black History Month but also encouraged a recognition and celebration of Black history and culture beyond the month of February. Their time together also included breakout rooms where students could share their ideas on how Lab can honor and celebrate the many cultures present in our community.
And, as our Seniors have been implementing their Senior Thesis Applied Projects and tackling their online financial literacy course, we hope they have also been feeling the love and support from Ms. Wargo, the High School and
PALS -- with Lab School scarves, Georgetown cupcakes, and Dunkin' Donuts gift cards. It's hard to believe that the Class of 2021 graduation is now fewer than four months away, and we look forward to continuing to celebrate them!