Graduation Day for the Class of 2022
Congratulations to all of our seniors!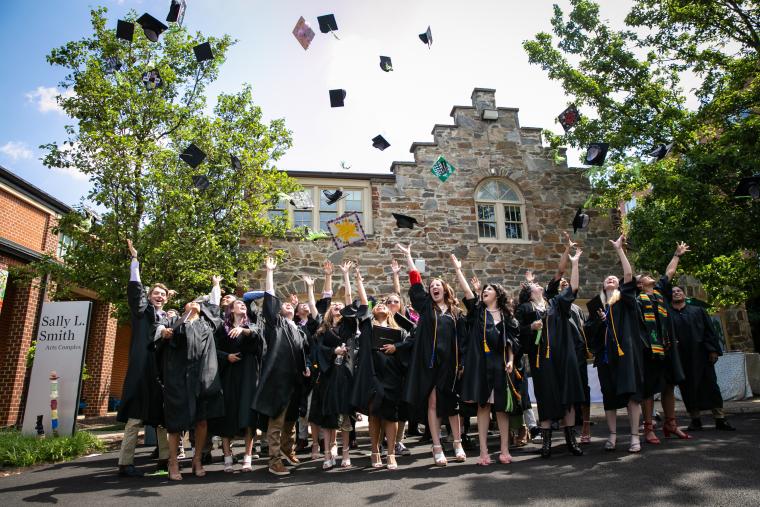 Thirty-seven seniors walked across the stage to receive their diplomas at The Lab School of Washington's Class of 2022 graduation on Friday, June 17. Following the success of last year's outdoor ceremony, this year's commencement was once again held in the "amphitheater" formed by the center of the Reservoir campus.
Despite the heat, it was a joyous celebration thanks in part to the returned attendance of the full Lab faculty and staff. Head of High School Lisa McMahon gave her traditional remarks detailing the achievements of each of the graduating seniors and the class selected Jewell Watson-Hellkamp to read a poem at the ceremony. This year's commencement speaker was civil rights activist, author, university president, national public policy analyst, education reformer, and current Lab grandparent Joyce Ladner. 
The school year was filled with challenges both expected and unforeseen, but the Class of 2022 rose to the occasion with their dedication and hard work. Congratulations to the graduates and best of luck in the years to come!
Photos from Commencement and Graduation