Lab Sophomore Amanda Dabrowski Becomes Eagle Scout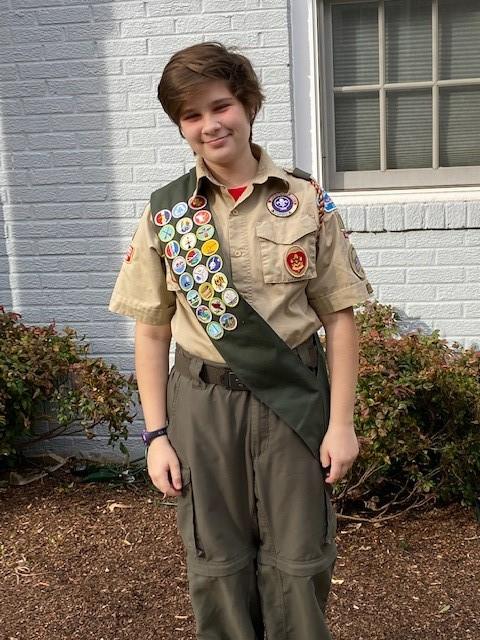 Congratulations to Amanda Dabrowski '24 for becoming an Eagle Scout!
A member of Arlington's Troop 104, Amanda joined the Scouts on February 1, 2019, the very first day that girls were allowed into the organization, and is now among the first girls to achieve its highest rank. Throughout the past three years, she has spent hours on photography, camping, woodworking, and cooking to earn merit  badges. For her service project, Amanda lined a section of trail with timbers in the Mary Carlin Woods at Bluemont Park. 
The leadership skills learned as a scout also led Amanda to joining Lab's Student Advisory Council. Thanks for being a role model and encouraging others to break barriers Amanda!