Lab Student Ava Coy Wins ISSAC Player of the Year
Congratulations to the Lab sophomore for this great achievement.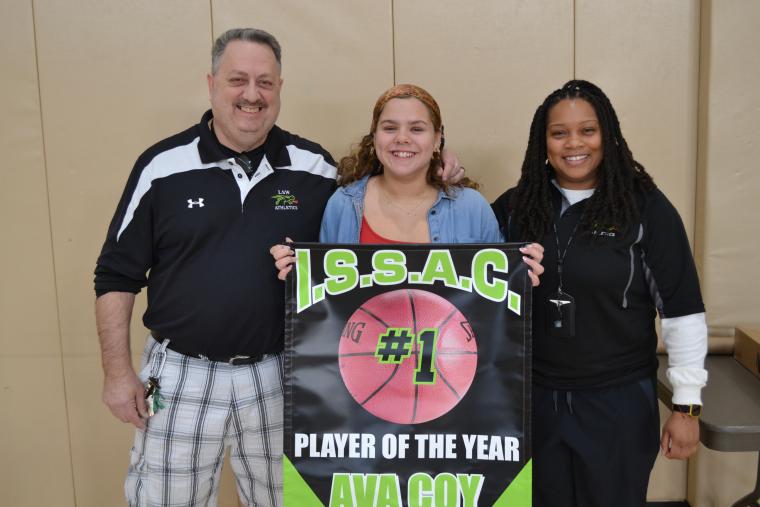 Lab student Ava Coy had an amazing season for the Upper School Girls Varsity Basketball team, and now she has the banner to prove it. In a vote from all of the coaches of the conference, she was selected as the ISSAC Player of the Year. Her grit and excellent play on the court caught the attention of each of Lab's opponents this season, and this award is well deserved!
Head Coach Angelo Carmina presented the banner alongside Assistant Coach Alicia McNeill at an assembly honoring winter sport athletes at The Lab School. 
Ava was also selected to play in the conference All Star Game alongside several of her fellow Lab Dragons:
Claire B ('25)
Ava C ('25)
Devion H ('23)
Donavan H ('26)
Yuli H ('26)
Will R ('23)
Congratulations to each of these players for receiving this honor, and well done to all of the Lab Dragons for a great season! 
Photos from the Basketball Awards Ceremony