Middle School Staff Retreat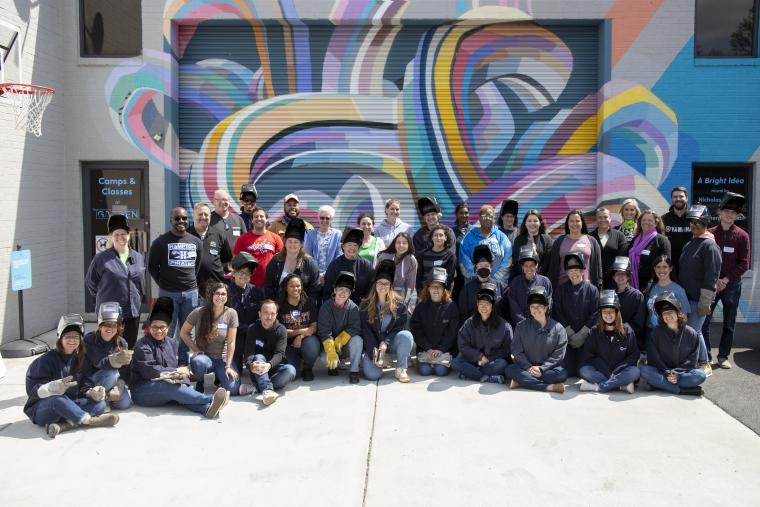 Faculty and staff from the Intermediate and Junior High Divisions recently had an all-day planning retreat in preparation for joining together next fall as one Middle School. The day, which was generously underwritten by longtime supporter of Lab, The Edith and Herbert Lehman Foundation, was filled with strategic planning and team building exercises including a welding project. The retreat was held at Building Momentum, a problem-solving organization in Alexandria, Virginia and employer of the 2022 Outstanding Lab Alumni, Ben Mattox '08.
At the retreat, faculty and staff split into groups to brainstorm, plan, and discuss the goals and expectations of the new Middle School. Each member then got the chance to weld their name or initials on a metal leaf and then all leaves were attached to a team tree. It was the start of an exciting opportunity to have greater alignment between our divisions, and greater consistency for our students, families, and teachers.
Photos from the Middle School Team Retreat