The Mysteries of Easter Island
Elementary scientists in Ms. Gudhus' class are learning about the mysteries of Easter Island.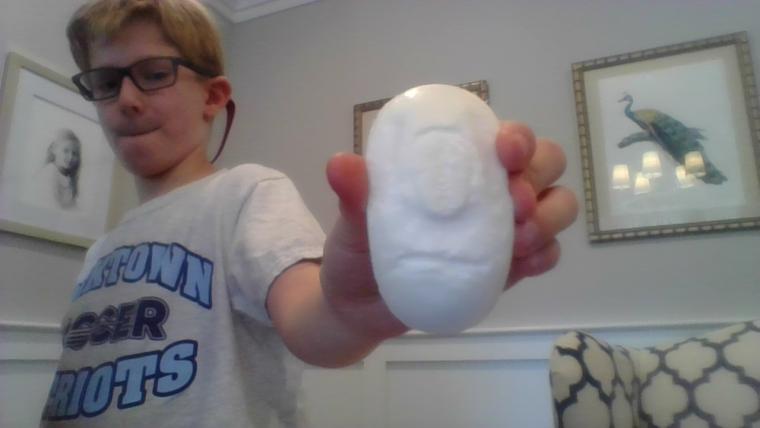 In science, islanders on Easter Island are learning more about the mysterious moai statues scattered all around the island and how and why they were carved.
Then, using soap and plastic utensils, they carved their own statues. This week, they are learning how the islanders used simple machines and pulley to "walk" their moai to their final spots overlooking the ocean and offering protection to the island!