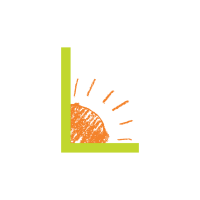 Profile
Alumni Profile: Camilo Rivera '14
Going to college in New York City is exciting. It's the city that never sleeps, after all. Camilo Rivera '14 enjoyed the city's offerings, but his favorite part of attending Columbia University was all about academics.
"In a nerdy way, I just loved getting to learn from these amazing professors ... experts in the field who were teaching us the leading theories in political science," says Camilo who majored in Political Science, with a concentration in History.
Camilo is the kind of person who seems to have a plan, to have always had a plan.
"I grew up in DC and spent a lot of time studying political science in high school. I was always interested in election cycles, politics, and how laws are made," he says.
It comes as no surprise that Camilo is headed to law school.
His passion for Model UN and Debate Team also certainly played a part in the trajectory of his life, having been a devoted member from Junior High at Lab, the first year it was offered, through High School. "I got first place at my first conference as part of Columbia's Model UN; it really cemented me, which was great," he says. Along with "studying like a maniac for his courses," and playing (and learning for the first time) the snare drum in the marching band, Camilo—as part of Model UN—
traveled to near and far-flung locations including Seoul, Rome, and Montreal for the club's national and international competitions. "It was a lot on top of my school work, but I loved it, and I think participating in Model UN and Debate at Lab and in college has in large part fueled my interest in the law."
Currently, Camilo teleworks as a junior aide for Congresswoman Lucille Roybal-Allard, a representative in parts of Los Angeles County, the original co-author of the Dream Act as well as the first Latina to serve on the House Appropriations Committee. Before his job with the Congresswoman, Camilo worked for a polling firm and on several campaigns, including a job as a field organizer in small towns in rural Tennessee, and as a fellow on the Hill for Congressman Steve Cohen, the same  office where he had done his junior year internship at Lab. Camilo works hard for the opportunities he has had; he also seeps them in, expanding his knowledge and skills as he goes.
As for law school, the Covid-19 situation rejiggered Camilo's plans. "Who knows what will happen in the next few years? But, I do know that I don't want to do law school online. Meeting people, networking, and building a coalition of like-minded people are as important as the classes," he says. "I deferred my acceptance to Columbia Law for a year, and will stick to working where I am. Hopefully, come November, we can actually pass some progressive laws.
"But down the road, with a law degree, I am thinking I might go into government law, maybe in the Department of Justice ... and maybe in the District Court from there. I'll certainly have lots of opportunities ... I just have to figure out where my passions lie and develop my plan from there."