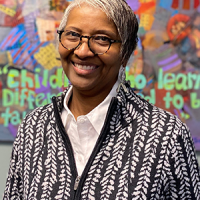 Yvette Shepard
Director of Diversity, Equity and Inclusion
A Conversation with Yvette Shepard, Lab's Director of Diversity, Equity and Inclusion
We sit down with Lab's Director of Diversity, Equity and Inclusion for little Q&A!
In the fall, it is common to see geese heading south for the winter flying in a V formation. Each goose flaps its wings, creating uplift for the goose immediately following. A flock has a greater flying range in formation than a single bird would have on its own. Each goose takes advantage of the lifting power of the bird in front. Like geese, people who share a common direction and sense of community can reach a goal more quickly and easily because they are traveling on the thrust of one another. Working together and drawing from each other's strengths is one of The Lab School community's greatest strengths; something it does not take for granted but continues to nurture. 

What does "otherness" mean in the context of Diversity, Equity, and Inclusion (DEI) at Lab?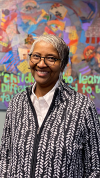 At Lab, we are already a culture of people that knows about 'otherness' — the damage it can do, and how to mitigate and fix it. Our students understand that their learning 'disability' is simply a 'difference.' Sometimes that difference requires extra learning time, sometimes it needs certain strategies, and sometimes that difference turns out to be an advantage, a secret power. Because of our mores of understanding and empathy here, I believe that Lab will be quicker to understand the need for deeper cultural competency. Our goal is that there is no 'other' — no matter what that looks like.

What are your goals around helping Lab become a more visually and philosophically diverse community?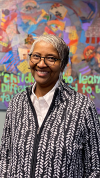 I want every student, parent, and visitor who walks into Lab to feel at home — to see at once that they are surrounded by people who both look and don't look like them.

Talk about stigma and the power of removing it?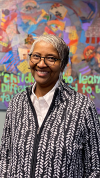 There is scientific research that shows that diversity creates higher functionality in the brain. Think about a learning difference. When the barriers — the stigma — are removed, there is an actual chemical reaction that happens, the ability to process information and function academically, socially, and emotionally increases exponentially. It is the same with biases against any minority. We don't blame kids for having a learning difference, nor should we blame minorities for their gender, the color of their skin, or in what neighborhood they live. I truly believe Lab is positioned to continue to make breakthroughs in this area of education simply by the nature of who we are, but the subject requires a lot of candidness and a lot of care at the same time.

What are the main focuses of the DEI strategic plan?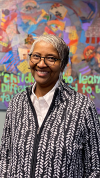 I feel incredibly passionate about cultivating more deeply an environment of diversity, inclusion, and cultural competency as well as reviewing our curriculum to ensure that students learn multiple perspectives from and about people of all races, genders, religions, socioeconomic groups, and sexual orientation. Through our DEI strategic plan, we are focusing on deepening awareness about stereotypes, and about our biases — intended or unintended. The fact is we all have biases. The work comes with tuning into your biases … knowing that they exist and not dismissing or discounting them; rather asking yourself the 'whys' and 'hows' of how they got there. Until you truly walk in someone else's shoes, you cannot understand another person's experience.