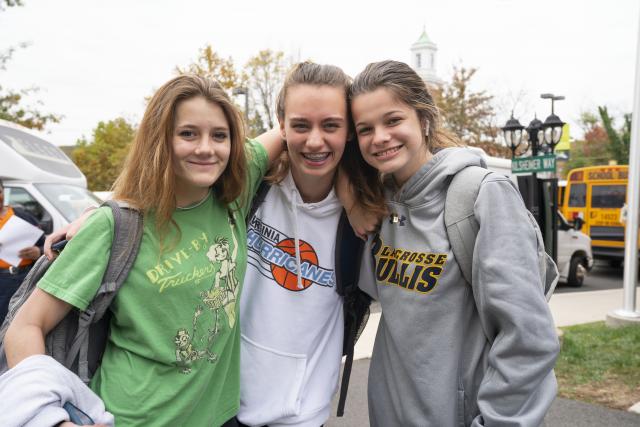 Designated and Legacy Gifts
Philanthropy provides opportunities. It helps make the lives of other people better. Whether we give our time, talents, or financial resources, giving back is a response to feeling grateful for what we have been given.
Designated Gifts
Over and above our need for yearly operating support is the need to plan and provide for The Lab School's long-term financial vitality and programmatic strength with visionary initiatives that will keep Lab at the forefront of learning disabilities education. In addition to contributing to the Lab School Fund, many donors choose to make special one-time or multi-year donations designated to support specific goals, plans, or projects. These gifts ensure that The Lab School remains the very best in our field.
Facilities additions and improvements, technology upgrades, grants for teacher enrichment, and endowment are just some of the programs that our generous donors have funded through their designated gifts.
Legacy Gifts
Make a gift that costs nothing during your lifetime, but which helps secure the future for The Lab School of Washington. By making a thoughtful bequest in your will, you and your loved ones enjoy the benefits of your assets today, while enjoying the satisfaction of knowing you've made a difference for the students of tomorrow.
You don't have to be wealthy to leave a legacy; there are a number of IRS incentives and estate planning options that can help you make a significant, lasting difference at Lab. We'd be happy to discuss various plans with you, your family, or your financial planner.