American Revolution Club Returns to Foxhall for Virtual-Plus
Students in Elementary's American Revolution Club started their study of historic Native American figures, their tribes, and their culture.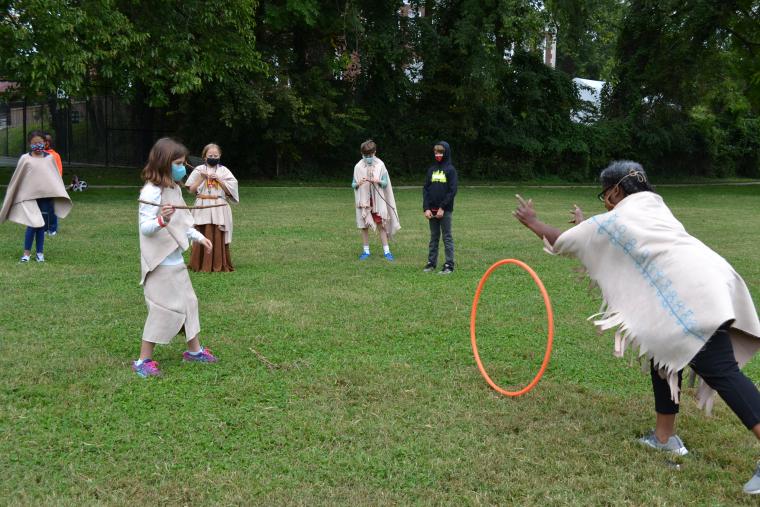 After choosing and researching an historic figure from Native American history and that figure's tribe, each student arrived dressed to portray their historical person — some with feathers and headdresses, others with beads, many with dream catchers.
The groups listened to stories about Native American life, took part in a pow-wow, and participated in warrior practice with "arrow target practice" using sticks and a Hula Hoop.