Celebrating the Spirit of Our Beloved Aaron Boose
Friday, September 17 would have been Aaron Boose's 35th birthday, our departed social worker.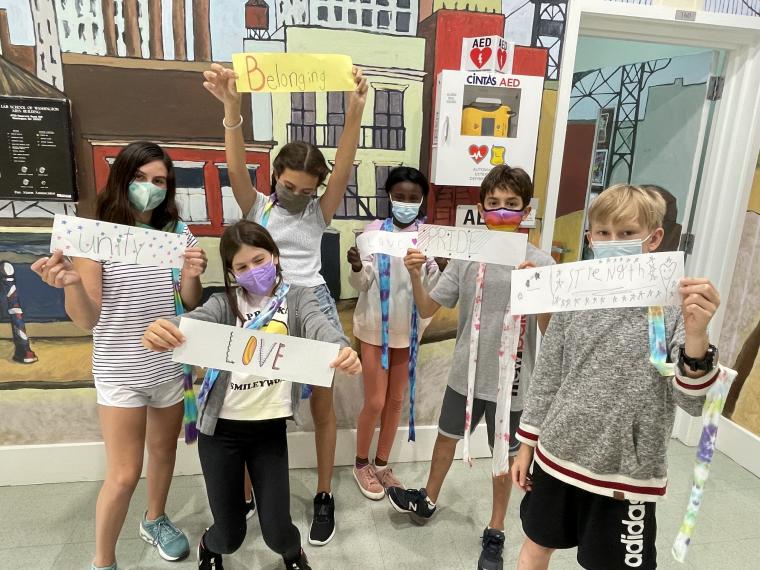 We miss our friend and colleague every day. To celebrate his memory, several classes did projects to remember him and all the joy, depth, and levity he brought to our community.
In Intermediate's Changemakers Academic Club led by Teaching Artist, Writing Amy Young, students generated a list of "Aaron words" for a bulletin board the club is assembling on the Intermediate hallway. And in the spirit of Mr. Aaron, the students wore their favorite, most fun and funky shoes and brought the best version of themselves to school. They also made colored cutouts of shoes and decorated them with "Aaron words" for the bulletin board.
Friends of Aaron's from the Lab community and beyond also got together to create a multi-media collage in his honor, spearheaded by Director of Visual Arts, Grades 1-8 Academic Club Teacher Teaching Artist Sara Hawkins, Junior High English Teacher Amanda Palmer, and Director of After School Academic Club Teacher Liora Valero.