Congratulations to Lab Junior for Community Service Work
A thoughtful and generous community service project!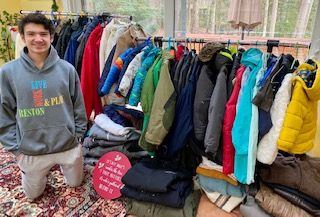 This past December, Aaron Letteri '22 advertised and worked to collect 125 winter coats that were donated to Cornerstones.
Cornerstones is a non-profit organization for those in need of food, shelter, and family support services.
Aaron's collection of coats included children's coats and gave families a chance to "shop" and select their favorite coats.
Despite all of the obstacles of the pandemic, Aaron completed an outstanding community service project.