The Creating Never Stops!
Students in Ms. Sara Hawkins' Intermediate Art class and Museum Club have been upping the ante in the creativity department!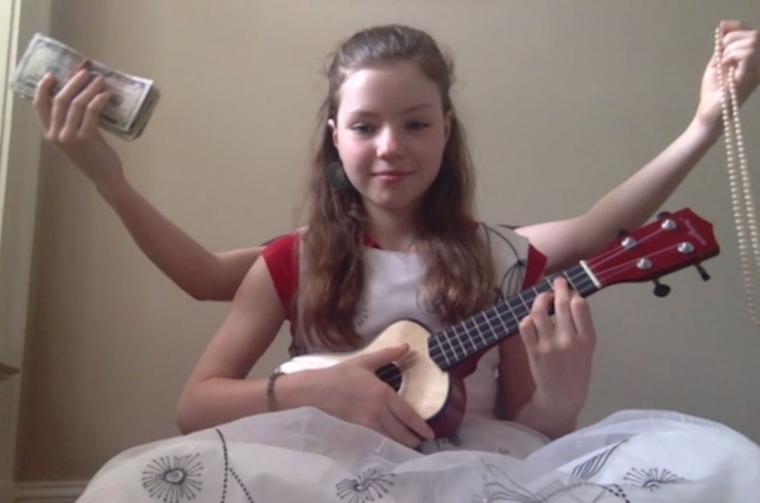 In Museum Club, curators re-created some of the Hindu deities the class learned about as part of their study of world religions. Each of these deities is in a form of the one supreme spirit, Brahman. For their study of Buddhism, they made mandalas from all sorts of materials.
In Art, some students recreated images of great works of art, others created monochromatic (one color) assemblages.
Ms. Hawkins Students Creations