Halloween at The Lab School!
Halloween at The Lab School is always a festive occasion! This year's celebrations included old traditions as well as a few new ones.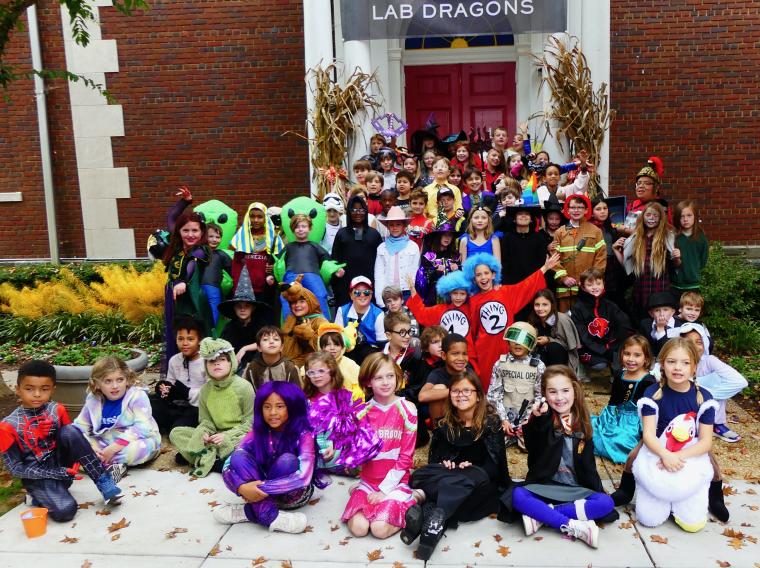 Lower School students took part in their annual Halloween Parade, marching around the field and showing off their costumes to the many parents in attendance. The Middle School had its own celebrations: first a Costume Fashion Show and then the Dragon Competitions. Teachers and students representing their group "Dragon Den" took part in several fun challenges while students cheered them on.
The winners of the Fashion Show were announced and each winner got to choose between two prizes: a bag of candy or the opportunity to throw a pie at Head of Middle School Melissa Wood. She was a good sport about it, as many of the winners opted to throw the pie! 
In the days following Halloween, The Lab School is continuing another of its annual traditions and collecting post-Halloween candy to donate to area organizations that work with children and families. Students and faculty alike are bringing in any extra treats to share the spirit of the Halloween season with others.
Photos from the Halloween Festivities