Honoring Those Whom Many Forgot
Students in Intermediate's Changemakers Academic Club honor victims of the Triangle Shirtwaist Factory Fire of 1911.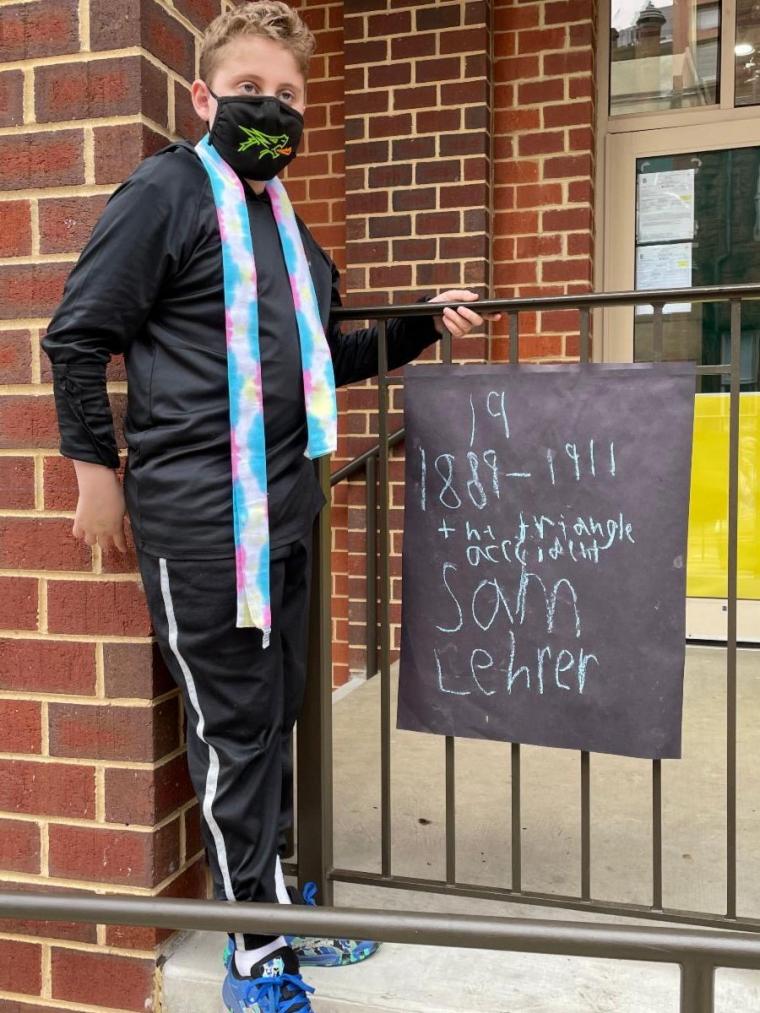 March 25 marked the 110th anniversary of the Triangle Shirtwaist Factory Fire. In New York City, it is a tradition on this date for volunteers to create chalk art memorials in front of the 146 victims' former homes.
Intermediate students in Amy Young's Changemakers Academic Club who have been studying the labor movement and immigration created memorials with chalk and paper and displayed them outdoors on campus.
Each student selected a victim of the fire to honor and created a memorial stating the victim's name and age at the time of the fire. Some included their religion and country of origin as well.
Most of the victims of the fire were immigrant women and young girls, many of them from Russia, Italy, and Eastern Europe. The youngest was 14.
The overall impact of seeing the names of so many young people who perished in this needless tragedy was powerful.