I Am U Event Rocks Lab's Campus with Joy and Unity
"I am you and you are me …"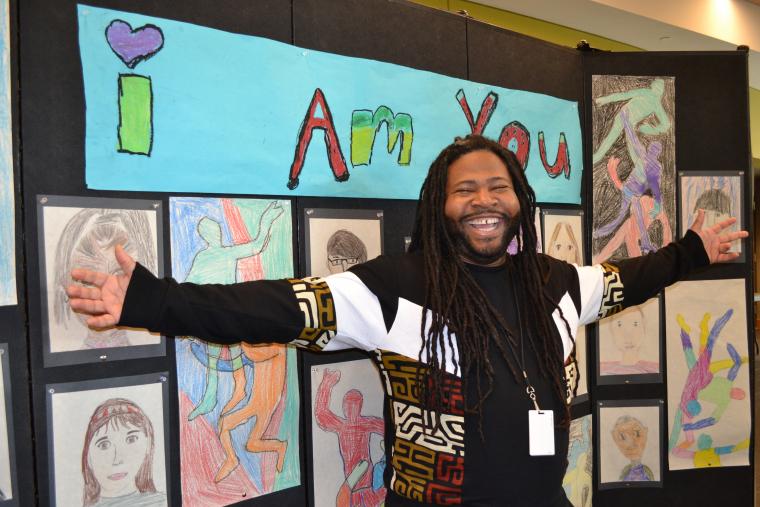 Our "I Am U" event — Identity, Arts, Unity — was an absolutely amazing, engaging, thought-provoking, and community-building experience for all of Lab's students, faculty, and staff.
The brainchild of Lab Social Worker Aaron Boose, the event celebrated the many identities here at Lab and unified them through the arts. There were visual arts displays, spoken word and poetry, theater improv, a fashion show, and a variety of other activities and performances across all divisions including visiting performers Founder and Director of the Drumming Up From Poverty Project Kweku Owusu, a master drummer from Ghana, and, and Porche' "Queen P" Anthony, a choreographer/judge/host and former member of the legendary Dance Crew "Beat Ya Feet Kings."
Let's hope this is the first of an annual event. Hearts are pumping!
Below, watch a video created during and for the I AM U project by  Junior High Teaching Artist - Video Adam Toal and his students: