Intermediate Student Wins Grand Prize Dyslexia Advantage Engineering Award
When not working on his studies, one innovative Lab student developed a design for a prosthetic finger -- and won a prize for it.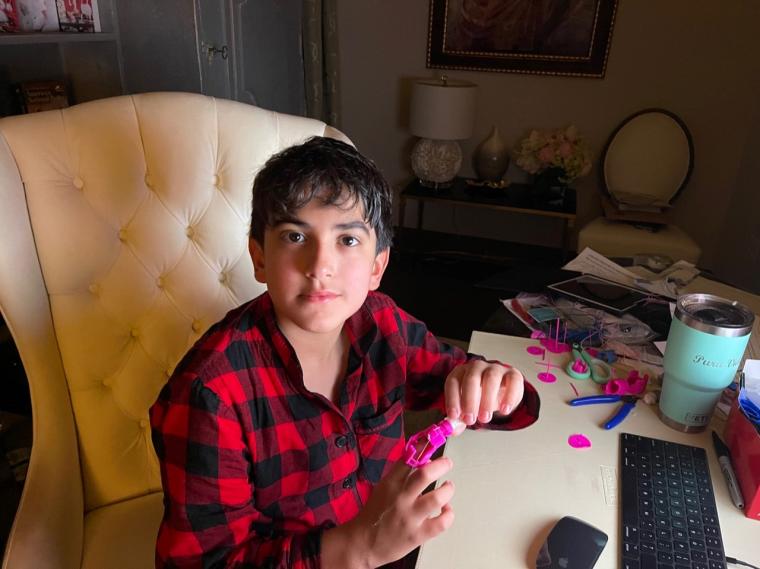 After his grandmother had to have her finger amputated, Intermediate Student Ameen Bassam became interested in building prosthetics. He built over a dozen prosthetic arm kits to help him understand the mechanics involved in prosthetics, and after much thought, work, and ingenuity, he designed and 3-D printed a working prosthetic finger.
"I remember the day I got Ameen's testing results where I learned he was profoundly dyslexic. I cried because I knew he would struggle in school, and immediately called my dyslexic sister who let me cry it out, and then said you need to read this book called The Dyslexic Advantage. That book instantly changed my mindset, and showed me all the wonderful advantages to being dyslexic. I became a member of their magazine to remind myself that his dyslexia is his superpower," says Ameen's mother, Sarah Bassam.
"Fast forward to finding the perfect school — The Lab School — and seeing his dyslexia as his strength, he has grown in his confidence to follow his passion for engineering while continually working on areas in which he needs help."
 
In late May, Ameen won an Ingenuity Award "in recognition of ingenuity, vision, and achievement" from Dyslexia Magazine for his prosthetic finger design.
Huge congratulations to Ameen!
See the magazine issue here.