Lab Holds First On-Campus Virtual-Plus Activity
With masks and physical distancing, rangers in Club Discovery did some wonderful exploring.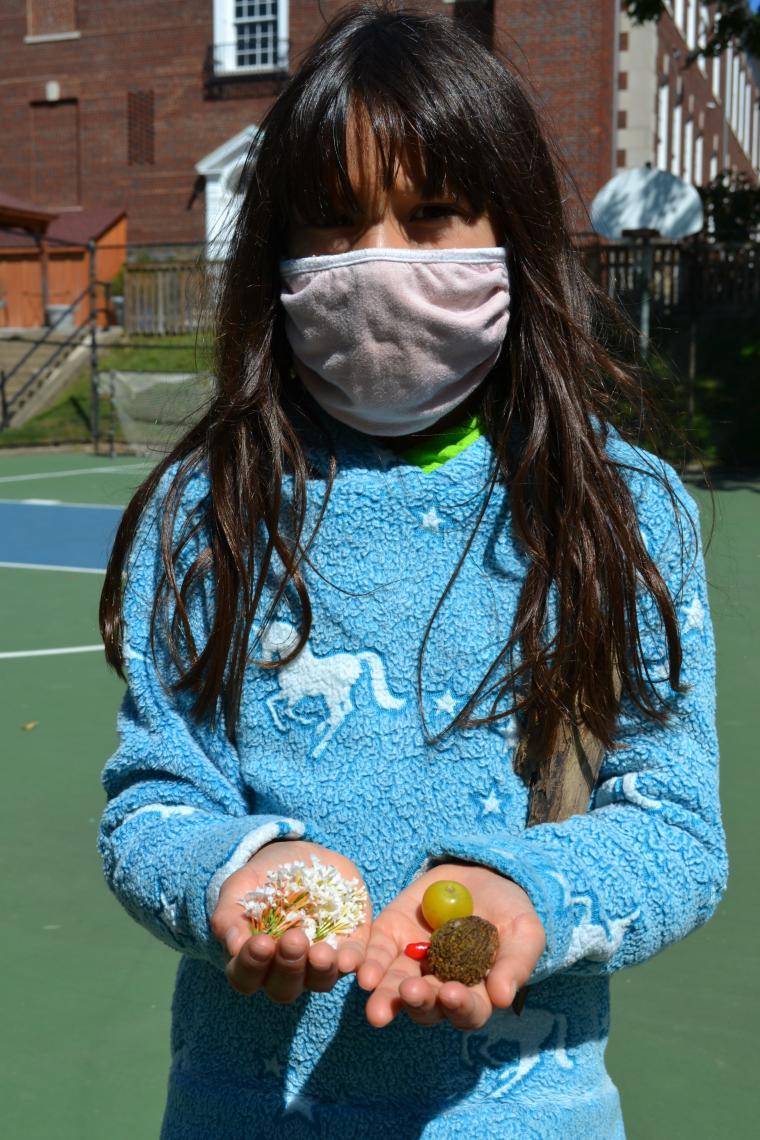 Foxhall hosted two small groups of Elementary students for its first outdoor Virtual-Plus Activities!
Rangers in Club Discovery explored parts of the campus, checking out plants, insects, spiderwebs, and signs of animals and learned about different types of sandpaper in preparation for making official Club Discover walking sticks.
What a glorious day to be back on campus ... and to be a ranger!