The Lab School of Washington's Annual Gala Shows That The Sky's The Limit!
On April 29th, the 38th Annual Gala was held at The Lab School Honoring Outstanding Achievers with Learning Differences.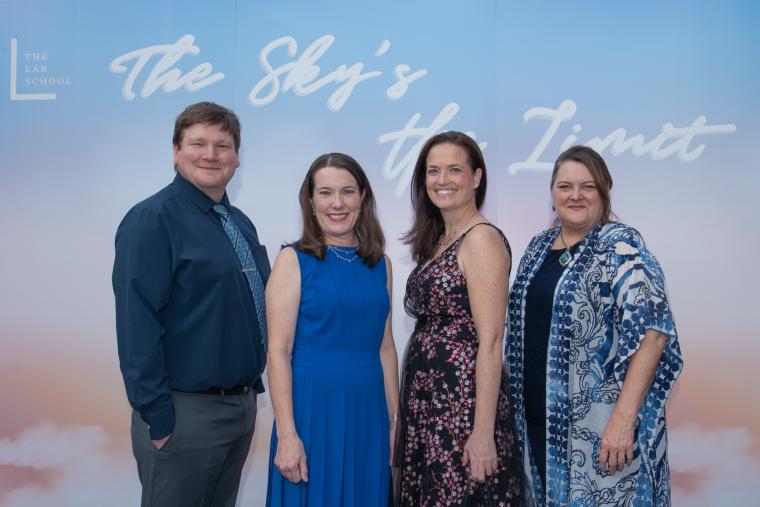 Three Outstanding Achievers were honored at this year's celebration- writer and educator Caela Carter, actress Megan Cavanagh, and postdoctoral research fellow Billy Vermillion '06, the Outstanding Alumnus. The awardees joined Head of School Kim Wargo for a tour of The Lab School's campuses before an all school assembly in the gym.
It was an opportunity for the Outstanding Achievers to learn about the innovative programs at Lab for students with learning differences, while for alumnus Billy Vermillion, it was an opportunity to reconnect with some familiar faces like College Advisor Trudy Fleisher and Latin Teacher Marc Ferrara. Billy was also able to tour Lab's Upper School, which was still a decade away from being built when he graduated. 
The guests got to interact with students in each division, including a virtual meet-and-greet with the Global Division. During the assembly, the honorees shared their stories of growing up with learning differences. Both Caela Carter and Megan Cavanagh were diagnosed with their learning differences as adults and marveled at the education that The Lab School is able to provide for its students. As an alum, Billy Vermillion was able to speak to the students about how The Lab School helped him realize that his writing and speaking voice could be the same. This and other tools ultimately helped him succeed in his chosen path and end up conducting research at the Yale School of Medicine.
After first successfully holding the Gala on campus last year, this year the event was once again held at the Lab Reservoir Campus. Saturday evening the Outstanding Achievers returned to Lab to find a gymnasium which had been transformed for the Gala. Hosted by Emmy Award-winning anchor for WUSA9 Allison Seymour, the theme of the night was "The Sky's The Limit", because there is no limit to what our students can achieve. In between dancing to the live music of Central City Orchestra and making bids during the live and silent auctions, the Awardees shared their stories about finding success with their learning differences. 
This year's Gala also included a very special event: a performance of an excerpt from the new play "Fifty-Four Things Wrong with Gwendolyn Rogers." This performance included ties to both Outstanding Achievers being honored: the play was adapted from Caela Carter's novel about about mental health, community, and not being afraid to seek help and this excerpt featured a guest performance from Megan Cavanagh alongside several Middle School students that joined for the show!
It was an amazing evening, and we're so grateful to all of the sponsors of the evening and to the Gala Committee: Alexandra Boucher Barnes, Jessica Bedoya, Kianna Fowlkes, Jessica Garcia Widra, and Auction Chair Marcello Sanguinetti.
More Photos from the Awardee Campus Visit and Gala