Omelettes, Anyone?
The 20th Annual LSW Egg Drop Competition - Pandemic Edition CRUSHED it!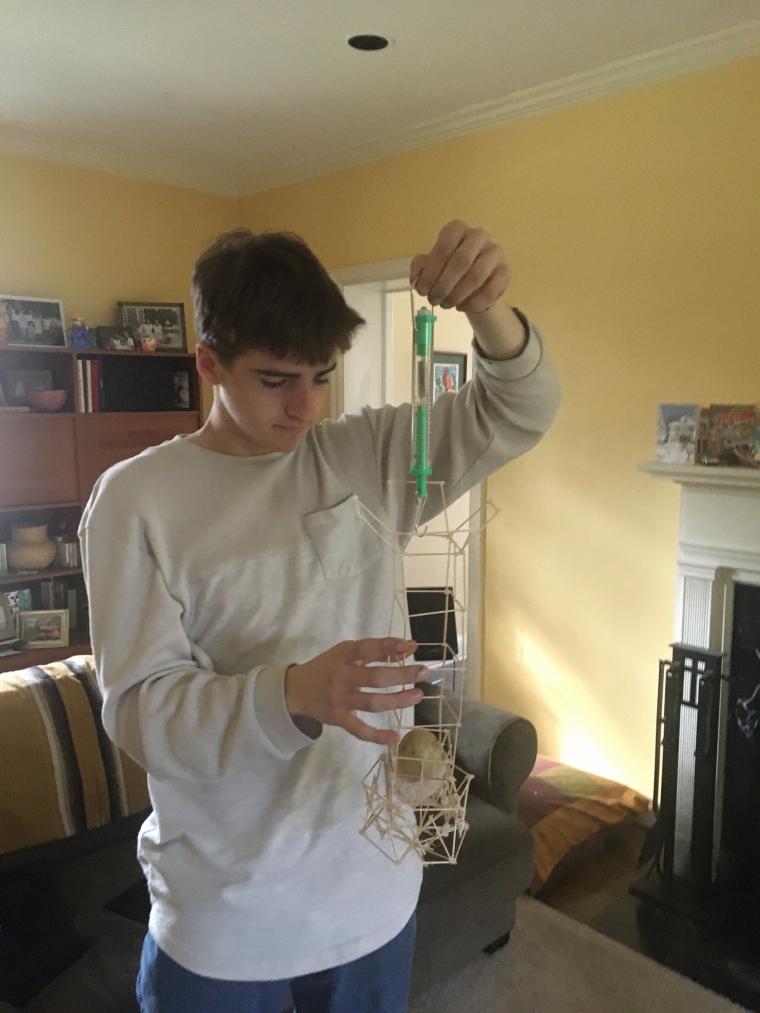 The actual drops might have been at home this year instead of in the High School Forum, but this year's Egg Drop did happen with great fanfare!
The challenge: to protect an egg from a 7-meter drop to a hard surface using nothing but toothpicks and glue.
Because it was virtual this year, each Physics student in Mr. Moverman's class made a video explaining their design, showing the egg's fall to earth, and the outcome. The Zoom "room" for the virtual event was packed!
Congrats so Seniors Mia and Reese whose eggs survived the trauma!
See the full Pandemic Edition here.