The Shaun Miskell Theater Opens!
The grand opening fête of Lab's phenomenal new theatre brought down the house! The theatre space overflowed with several hundred donors, alumni, alumni families, faculty and staff, friends, and community members eager to christen the school's latest state-of-the-art facility.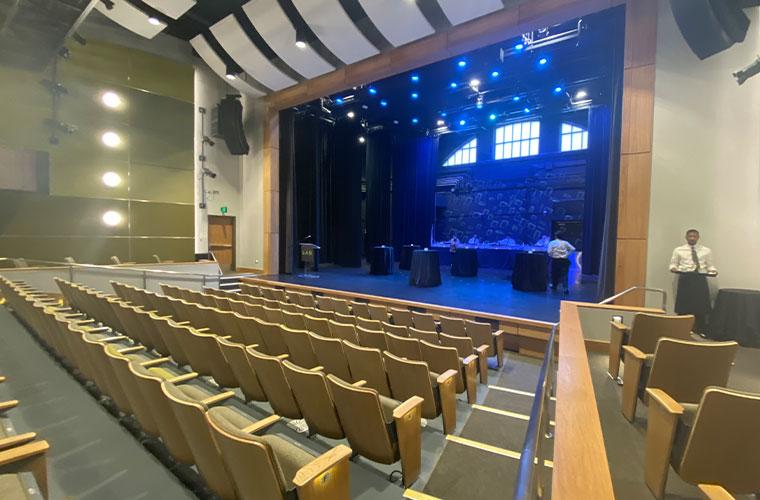 The festivities included tours of the theatre with the architects from cox, graae + spack, presentations from Head of School Katherine Schantz, Chairman of the Board of Trustees Bill Tennis, and Head of Performing Arts Shaun Miskell — after whom the theater is named!, a solo performance by professional singer and actor and Lab Alumna Bryce Kylie, and an inspired song-and-dance number featuring Lab School students headed up by Performing Arts Teacher Sally Kiernan.
Exciting to think of all the plays, musical performances, and other events to be performed in the new space!