Walking Through History
Students "time traveled" during this year's Academic Club Fair.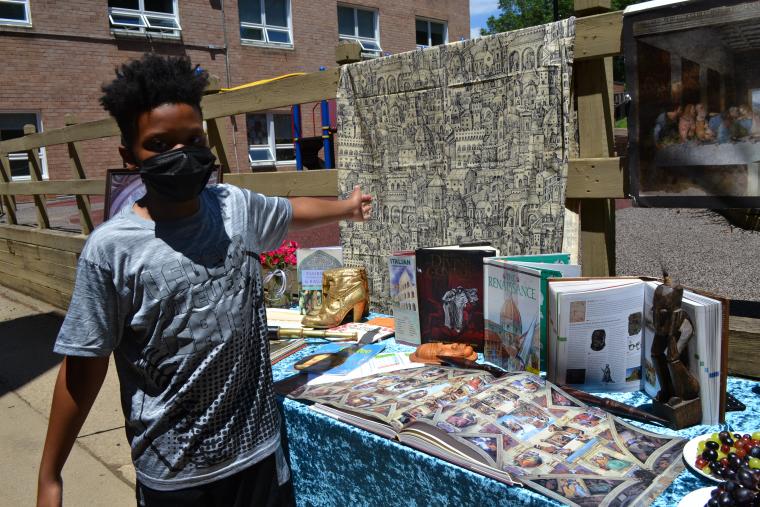 What year is it? 1130? 1355? 1791? 1901? 2019?
It was all these time periods and more during the Academic Club Fair, held this year on both campuses.
Students visited each of the club tables — Club Discovery, Silk Road, American Revolution, Gods and Goddesses, Museum, Renaissance, Industrialists, and Changemakers Clubs  — where  Academic Club's "experts" shared big and little known facts about their club's time and place in history.
A lot of fun going back and forth, up, down, and around, in the different periods of history.