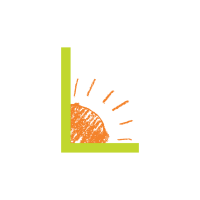 Facilities Team
Lab's Facilities Team: Our Indefatigable Superheroes
Our Facilities team are heroes. They were heroes before Covid-19; now, they are superheroes.
So much of what keeps the school going is done behind the scenes by these dedicated, hard-working, and big-hearted people: Crew Chief Francisco Maravilla, Crew Coordinator Nadia Romero, Facilities Associate, Foxhall Campus Gonzalo Romero, Facilities Associate, Bus Driver Hipolito Soriano, Facilities Associate, Bus Driver Darrell Jefferson, Facilities Associate Emilio Trujillo, and Day Porter/Contractor Aníbal Vega, headed up by Associate Head of School for Finance and Operations Laurelle Sheedy McCready and Interim Director of Facilities and Operations Mike Huber.
To document everything that Facilities does, a special, several-page insert to this magazine would be necessary. Think: fulfilling all repairs and maintenance, orchestrating arrival and dismissal, setting up and taking down events of all sizes, monitoring security, HVAC, and other complex systems, cleaning and disinfecting everything, painting, raking, watering, moving furniture and boxes, fulfilling daily requests of all sizes and types, and carving out extra time to work on major capital improvement projects . . . all the while keeping the entire community's safety top of mind. These are broad strokes, a tiny tip of the proverbial iceberg. In the November 2020 Middle States Accreditation report, Facilities received a special commendation.
In addition to all that they do, the Facilities team cares deeply for and about the students, their families, and the faculty and staff. They show it through their hard work, their morning—and afternoon—"holas" and waves from the shuttles, and their kindness. It goes without saying, that the whole community feels the same way about them!
Learn more about our superheroes:
Francisco Maravilla
In many ways, Mr. Maravilla is a self-taught expert. He watches, listens, and learns. A skilled handyman who can solve, fix, or create a workaround for most maintenance issues, he teaches himself what he does not know. On his off-time, he often consults YouTube to teach himself new job-related skills; he thinks, he tinkers.
"I love my job. I try to do anything and everything that people ask me to do. I love to help," says Mr. Maravilla who started at Lab in 2012. For the eight years prior to Lab, he worked at National Presbyterian School for Ms. McCready . . . his current boss! "She has always been good to me, encouraging," he says.
"I know that one of my respon- sibilities is to take care of the staff and students and that's why I like to greet and welcome them every day. As for the Facilities team, we work well together . . . we do our best to support each other, and we share our cultures and tastes."
Mr. Maravilla has three children, Hugo, who used to work at Lab and who now lives in El Salvador, Karen, and Dalia, and two grandchildren with a third due in July. He lives with Dalia and his grandson, Alejandro. "He's 5 years old, very smart and curious. We watch a lot of educational TV together like the Discovery and History channels. The other day he asked me if I knew which planet rotates the opposite way from all the others. I did not. 'Popito,' he said, 'Now you do. It's Venus.'"
Nadia Romero
"I love what Lab does . . . I enjoy seeing what kids are capable of accomplishing in a place where they have the right help. I have seen how teachers put a lot of love in their teaching. I have been here for about 12 years, and I consider some of the staff family because of the closeness we have developed and the support they have offered me," says Ms. Romero.
As the "maestro" of the group, Ms. Romero juggles a lot each day—from small requests to bigger jobs like planning and preparing for events, which she says she particularly enjoys. There is always a lot to do, and often, there are last minute changes and requests. But when all is said and done, she says, it is gratifying to see people happy, enjoying a set-up for an event like graduation or last year's I Am U event, which she thought was incredibly special, the whole school interacting in creative and thoughtful ways.
She adds, "The Facilities team has been together for so long, we consider ourselves family. We support each other through the good times and the bad, and we have learned to communicate in order to get the job done. No matter where we are from, here we are family."
Ms. Romero has three children—a son, a member of the Air Force who is married with a baby girl, a daughter who works as a social worker and who has a four-year old son, and an 8-year-old son who revels in building intricate Lego creations.
Gonzalo Romero
Mr. Romero is the first to arrive at Foxhall every morning. In fact, he is there long before anyone else arrives. In those quiet, early hours, he opens the building and checks each space to be sure they are ready for the day. Then he heads outside to check the parking lot and other outside areas to ensure that everything is clean and safe. During the day, he checks and cleans the bathrooms, disinfects all spaces and surfaces, circulates throughout the building and outside, and assists staff as needed.
"I like to take care of people around me. For nine years, I have worked at Foxhall where the teachers are very friendly and I try my best to respond to their needs. The children greet me almost always, and when they do, they make me feel really happy to know that my work is valued," says Mr. Romero. He adds that he greatly enjoys working as part of a team with all of Lab, especially the other members of the Facilities team. He says that, for him, Lab is like a family.
One of Mr. Romero's favorite days each year is when he gets to spend some time with the student Principal for a Day. He helps that student oversee arrival, deliver a special lunch or snack, or help in any other special project the student has planned during his or her short tenure.
Mr. Romero's mother lives in the area and his young-adult son lives out of state. He has been a part of The Lab School for 12 years.
Hipolito Soriano
Mr. Soriano, who has been at The Lab School for 17 years, says that he has known some of the faculty and staff for many years and considers them friends. And he enjoys the coexistence among the Facilities team—a strong group who support each other. He says he enjoys driving the High School students to their community hours and internships, and hearing them talk about what they do in the jobs. It makes him feel really good, he adds, knowing that his job is helping them to succeed and to be independent.
Although there is never an "average" day for any of the Facilities team members, on any given day, Mr. Soriano checks in upon arrival, circulates—outside and inside—ensuring that everything is set up, open, and ready for a new day. He stays on top of emptying trashcans and keeping the campus clean and safe, and he helps with dismissal, running the staff shuttle, and closing down the campus at night. He says when the pandemic is over, he looks forward to returning to driving students to their in-person sports practices and games, the juniors to their internships, and the students and staff who regularly ride the shuttles. "I like to keep people happy at school, and make sure the school is safe," he says.
He has three daughters, ages 10-29. In his off time, he enjoys spending time with his youngest daughter, playing in the park and taking walks together.
Darrell Jefferson
Fourteen years ago, when Mr. Jefferson started at The Lab School in Transportation, he remembers telling Founder Sally L. Smith that she did not need to worry about him; he would do a great job. Known for his irrepressible  smile, Mr. Jefferson has certainly lived up to the bargain, serving as an indispensable part of the Facilities team, primarily as a bus driver.
A self-proclaimed "mama's boy" (sadly, his beloved mother died in late 2020), Mr. Jefferson says he learned his work ethic not only from his mother, older brother (who attended American University and served in the military), and older sister—he has nine siblings in all!—but also from his grandparents with whom he spent many summers as a kid helping on their farm. "My family taught me to be kind, reliable, and to protect people, especially women and children," he says."
He extends his warmth and care to the community at Lab—whether to the students and staff he sees daily on the shuttles, always asking them about their forth-coming basketball games, what they're doing in school, or how they are being the most positive version of themselves. "The Lab School is made up of good people. I like being a part of it. I like to treat the school like my home, always looking for ways to make it better."
Mr. Jefferson has three children, two grandchildren, and a large extended family. On his off-time, he enjoys playing basketball, fishing, and relishing in the speed and heft of race cars and monster trucks.
Emilio Trujillo
After 24 years at Lab, Mr. Trujillo certainly knows the lay of the land. He has seen the children of several staff members grow, graduate, and return to share news of their careers and families. He remembers a couple of very enthusiastic basketball players during a victorious tournament who are now members of the faculty and staff. He recalls when the gym was new, when Occupational Therapy was housed temporarily in trailers, and when the old Kelly Theater opened for its first show.
"Right from the start, I fell in love with the school and my work here," he says. "I care greatly about the people and the place. I feel responsible for taking care of the students, families, and teachers. And our Facilities team, we are like family, we share our cultures, problems, achievements, and future plans."
For the last few years, Mr. Trujillo has worked afternoons and evenings, his day starting at dismissal. He says that it's a happy time of day. The kids, and the staff, have had full days and are ready to head home. He enjoys the good energy. From there, he focuses on the assignments on any given day—painting a stairwell, fixing a furnace, setting up and taking down for an event.
Mr. Trujillo and his wife live with their three children, one of whom, Ricardo, the oldest, used to work at Lab. One year when his mother was visiting from Mexico, Mr. Trujillo drove her to see the campus. "This is where I spend half of my life, I told her. We both sat and smiled. I think she enjoyed seeing the location of my other family," he says.
Anibal Vega
Mr. Vega says he likes being a part of the Facilities family because they haven't made him feel different from them as a contract worker. "They have received me very well and each one has taught me what they know without selfishness," says Mr. Vega who before he started at Lab two years ago worked in maintenance at Union Station. He adds that he thinks that The Lab School is a great community of support for the students and that the teachers are kind and patient. "I feel that I have found a new family here at Lab," he says.
Always with a smile of his face, Mr. Vega, like his Facilities colleagues, helps keep the campus running. Each day, he arrives and checks in. He looks over the list of tasks, walks around the campus and fixes anything that is in need. He also stocks the bathrooms and disinfects the classrooms, entrances, handrails, and doors. After 5pm, he supervises the night cleaning crew. He says he invariably enjoys coming onto campus and being greeted with smiles from students and staff; he likes interacting with everyone.
Mr. Vera has two grown children who live in the United States, and two others who live in El Salvador. He also has two granddaughters ages 5 and 3.