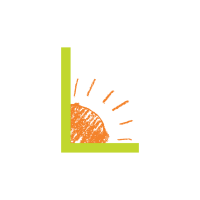 Diversity, Equity and Inclusion
Now Is the Time
"This is a moral moment in our history. We must own the truth that black and brown people are not safe in our country and they are denied the opportunities promised to all Americans. The recent egregious deaths of Breonna Taylor, Ahmaud Arbery, and George Floyd lay bare once again the reasons why. Our society built on white privilege has intentionally denied people of color pathways to education, prosperity, and safety, ignoring their enormous contributions to our country," wrote Head of School Katherine Schantz in recent communications to The Lab School community.
"Like all schools, we are in care of the future generation of adults in this country. We have a precious opportunity to change the future through education. These past weeks have been a siren in our ears; we have yet to do enough. It must be a priority to fully understand the scope and gravity of racism in our society and aggressively dig down to the roots of this scourge. The truth of the history of black and brown people who have been invisible, mistreated, denied access, and ultimately whose lives have been stolen must be told, their contributions acknowledged and celebrated. Only through pronouncement of these inequities and standing together for justice will we be able to restructure and heal this country. Our faculty and staff are united in doing our part to reset the moral compass of America to ensure a more just, safe, and fulfilling life for people of color. Our students are taking action through organizing, participating, and reflecting on recent protests in our streets across the region. They are determined to convert the most recent outrage and awakening to the power to make lasting changes, attacking racism's insidious presence throughout the systems of our society."
For the past three years under the leadership of Yvette Shepard, our outgoing director of Diversity, Equity, and Inclusion, we have been guided by our roadmap to begin the necessary changes in our community to meet this commitment to building a community that visibly and inherently respects our members of color. Our Diversity, Equity, and Inclusion Strategic Plan is now embedded in the school's Strategic Directions for the future, a roadmap that is fully endorsed by our Board of Trustees. It lays out the priorities for system changes and successive action that needs to be taken. These priorities have been further developed as one of the schoolwide "Action Plans" in our Middle States Re-Accreditation. The school is committed to a sustainable set of changes that will reset the look and substance of the Lab culture and education.
With Ms. Shepard's guidance, we have begun the work of translating these statements into action. We will begin our third year of training for faculty and staff in "Courageous Conversations about Race." We have working affinity groups for students and faculty/staff and in the fall, a faculty focus group will facilitate training for teachers in cultural competency for the classroom and more extensive curricular changes to incorporate the images and stories that fully represent the diversity in our society." James Bullock, High School history teacher, will lead off this fall with a course on Black History. Under the direction of Head of Academic Clubs Noel Bicknell, the content and structure of our signature Academic Club model for Elementary and Intermediate students has been examined and revised to be more responsive to a broader cultural perspective. We have re-evaluated and adjusted our hiring recruitment and process; we have increased accessibility of a Lab education. We will soon announce the appointment of our new director of Diversity, Equity, and Inclusion.
However, this spring is another awakening to the fact that the school along with the greater society has not yet sufficiently disrupted the status quo to adequately respond to the urgency of becoming an anti-racist culture. We must accelerate our efforts to guarantee our students of color a life free of fear of violence against them, full access to rights and opportunity, and visibility and recognition in our schools and society. We must educate the next generation of adults, giving them the knowledge, values, and experience required to move our society forward in dismantling the systems that perpetuate racism in all our institutions.
***
Two Lab School students, Logan Johns '22 and Alex Soto '22, who helped organize a recent Black Lives Matter rally at Washington Episcopal School in Bethesda, speak out about the need for change.
"All we want is change. A change so that everyone can stop being looked at as a criminal. All we want is to be loved and not treated like property. If I want a change on this planet for my people, then you should too." —Rally Founder, Organizer, and Co-Chair Logan Johns '22

"I will always be black, and I might always have to fear for my life. This is why we need to make a change, and I hope that these protests will be a turning point in our country."—Rally Committee Member Alex Soto '22