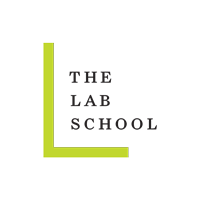 Alumni and Current Parents
Voices of Philanthropy
Philanthropy provides opportunities. It helps make the lives of other people better. Whether we give our time, talents, or financial resources, giving back is a response to feeling grateful for what we have been given.
"What are you doing for others? This …" said Martin Luther King, Jr. " is life's most persistent and urgent question." We are incredibly fortunate at The Lab School to have such a philanthropic community that ponders this question and cares about helping other children with learning differences and their families transform in ways that did their own.
We asked some Lab School parents and alumni parents why they give.
ALUMNI PARENTS  
CARLOS ANGULO AND LAILA SULTAN
From the moment Karim walked into Lab School in 2nd grade, we knew he had found a place where learning made sense to him and he could value his differences as strengths. Having graduated from Lab this spring and now studying Performing Arts at the Savannah College of Art and Design, Karim is articulate, confident and secure, ready to use his learning differences to his advantage. We want other kids to have the same chances of success that Lab gave Karim, and preserving a robust giving community at Lab is one critical way of achieving this goal.
---
CURRENT PARENTS
STELLA AND DAVE SOHIER
My husband and I got involved at Lab because we're very grateful for all of the achievements that our son, William, has made since he started his journey at Lab. The transformation he's experienced has been remarkable and it has reflected on all of our family. We have been demonstrating our appreciation by supporting the Lab School Fund and other campaigns. We've also gotten involved in other activities, which turned out to be a fabulous way to connect with other parents and Lab teachers and staff.
William is a happy and confident child now and has formed some wonderful friendships. My son's experience has led him to a brighter future, and that says it all.
Don't miss the opportunity—any opportunity—to support Lab and get involved. Together we can help make The Lab School even better!
---
ALUMNI PARENTS
MICHELE PACIFICO AND JOHN MARTIN
It is impossible to succinctly describe the contribution that The Lab School made in our lives. Lab gave us guidance, advice, support, and laughter. And for 13 years—from kindergarten through senior year—Lab gave Travis the tools to understand his learning difference, the ability to advocate for himself and others, and the confidence to graduate from college and pursue his career in filmmaking and acting in New York City.
We want other children to have this same chance. Giving to Lab is our way of thanking the school that transformed the lives of our whole family, and helping this amazing place continue to make a difference in the lives of children with learning differences.
---
CURRENT PARENTS
JAY KORMAN AND SHERRY COHEN
We called them Groundhog Years. Groundhog Year One, Groundhog Year Two … Three … you get the pattern. The last few years of elementary school, before Alex entered Lab in 6th grade, felt like that movie—but with diagnoses, IEPs, and the same promises and the same disappointing outcome year after year.
What's been so great about Lab over the last four years is that Alex's teachers have been able to accommodate and teach him as his needs change and as he develops as a student and young man. Just as important has been that Lab has helped Alex find his voice. Before Lab, he was the kid who wanted to blend into the woodwork. But he's blossomed, and it has been wonderful to watch.
Giving back is one of our core values. I've been part of the Lab School Fund committee—giving my time and support as an ambassador, participating in fundraising phonathons and textathons, writing thank you letters, and speaking with other families about the importance of giving—and both Jay and I have also been generous donors to the theater project because the theater helped Alex expand his belief in himself and what he can accomplish. (He played Leon Trotsky in the last show in the Kelly Theater!)
Lab has helped Alex grow from the quiet, please-don't-noticeme kid to the kid in the spotlight. I think he started to learn to express himself during his first year in woodworking. He built a series of intricate wooden tanks and ships. Tanks and ships to Leon Trotsky! The sky's the limit for this kid, thanks to The Lab School.
---
ALUMNI PARENTS
JOHN AND SHEILA JONAS
Education for children is a decades-long process, and building great educational institutions like The Lab School is likewise. We have been long-term donors because we feel it's important to make a commitment to the school that did so much for our son and to help it grow and strengthen over many years, and for many, many more children. It's an investment with wonderful dividends!