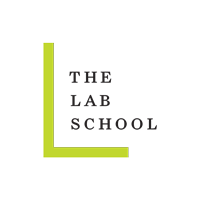 Lab School Faculty and Staff
What We Talk About When We Talk About Virtual Learning at Lab
We all know that The Lab School is a one-of-a-kind school. What we did not know was how well our whole community would adjust to the uninvited necessity of virtual learning due to covid-19.
With open minds, tenacity, and the ability to be flexible and creative in whole new ways, our faculty and staff continue to offer our students the Lab education they need and expect. And our students have been incredibly receptive to all the changes and challenges. Although we all hope that we will be able to return to "normal" school sooner than later, we will no doubt take with us the many lessons we have learned during these surreal times.
Since we are not together to share stories and experiences, we thought we would share some of the amazing comments we have received from parents and families about our virtual learning — and about The Lab School in general.
Families chime in …
"I love how my child is learning to cope in a virtual world — silver lining to all of this. I have children in three independent schools and Lab is beyond the gold standard … no comparison! You all make it feel effortless."
"I have never seen such thorough communication efforts — and your sincere effort to engage the parents as well as the kids goes above and beyond."
"We are amazed by the increase in our child's executive function improvement. Lab teachers are smashing it out of the park!"
"I'm a new parent and I heard the word 'transformative' thrown around before we came … but after seven days, we get it. We are so grateful; we see what a herculean effort it is to teach virtually. We are overwhelmed by the caliber of thoughtfulness and communication."
"Surpassed expectations on everything this year — even getting technical help!"
"We love Lab School! Of all of the schools in the area it is the one that makes the biggest difference in children's lives. We feel blessed to have Lab in this area and to know that other kids can get back the love of learning that all kids should have."
"Our son is LOVING Lab! It's a night-and-day difference from last year!"
"Having been through two other back-to-school nights for our other children this fall, you once again set an unmatchable bar. As always, we are so very appreciative of all you and the entire team does. It shows through so clearly how much you care about Lab and the students. Thank you!"
"I know that you each connect with my student so well through classes already during virtual learning. But let me tell you that just now, I felt just as if I had walked out of a 'typical' back-to-school night at Lab ...I feel encouraged, enthusiastic, understood, and energized for the school year.  It really speaks to the amazing skills of the Lab teachers. We appreciate everything you all are doing for our kids right now."